Download PERCUMA: Rahsia Budak Kilang Jana RM250K Dari Rumah Senang!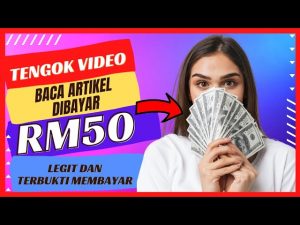 Download PERCUMA: Bagaimana Cikgu Buat RM100,000 Tanpa Modal!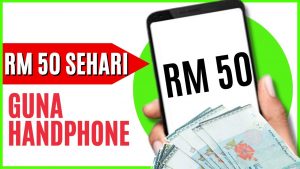 hei guys nama saya weng dari dropshipmme.com .
video ini i will show you 7 aplikasi smartphone yang awak boleh buat duit secara sah .
=====================================================
BELAJAR CARA MEMBUAT APPLIKASI ANDROID UNTUK PEMULA
#1 :SHOPBACK
ShopBack is a company that returns up to 30 percent of your money back when you make any online purchase with any company registered with them. You can buy flight tickets, book a hotel room, buy clothes or books, plan trips, buy food and more as there are over 500 stores and online services that are registered with them.
Among them are Lazada, Zalora, eBay, Amazon, Taobao, Agoda, Booking.com, Expedia, Malaysia Airlines, AirAsia,Qatar Airways, Singapore Airlines, Foodpanda, Samsung, Grab.
Download Shopback apps unutk buit duit secara sah
#2:MOOLA
The Moola app allows you to select a campaign and then install stickers based on the campaign on your car to carry on.
There are various types of campaigns offered by Moola. It is found throughout Malaysia but most are concentrated in the Klang Valley area. The amount of payment varies according to the campaign but usually, if you drive 35km a day (at noon), you can earn up to RM800 a month .
Download Moola apps unutk buit duit secara sah
#3 :MATDESPATCH APP
You like to spend your time on the road? Whether you're riding a motorcycle, driving a car or truck, you can apply to become a 'despatch' according to your time of use through the MatDespatch app .
This Android app offers a delivery service of the same day around the Klang Valley.
Download MatDespatch apps unutk buit duit secara sah
#4 :MOBROG APP
You can register for free in the MOBROG (Malaysia) app and participate in the various surveys offered.
On average, a survey allows you to receive payments between RM2 and RM10.
The MOBROG (Malaysia) app can be found on both iTunes and Google Play Store.
Download MOBROG (Malaysia) apps unutk buit duit secara sah
#5: GOGET APP
If you need help for a rather tedious task like going shopping for food, queuing for tickets, sending or picking up items, bringing pets sightseeing, homemaking and so on, you can use the GoGet app .
You can also become a 'GoGetter' where you will be paid for the assignment as stated above. You first need to undergo online tests, attend training sessions and make a registration fee of RM15.
The GoGet app can be found on both iTunes and Google Play Store.
Download Goget apps unutk buit duit secara sah
#6 :FOAP APP
Berita baik kepada kita yang gemar mengambil gambar menggunakan handphone.
Bagaimanakah kita boleh menjana duit tambahan melalui foap? Senang sahaja install aplikasi foap di handphone anda, lengkapkan profile anda, dan upload gambar-gambar menarik yang anda ambil. Berkongsi gambar anda dan jana duit sampingan melaui foap.
Setiap gambar atau foto anda yang berjaya dijual anda akan mendapat usd 5 (RM~20)
Download Foap apps unutk buit duit secara sah
id=com.foap.android&hl=en
#7 :APP TRAILERS
AppTrailers membayar anda untuk masa yang anda luangkan untuk melihat video. Video-video yang ditawarkan kan kebanyakkannya adalah video pengiklanan untuk aplikasi-aplikasi baru. Selain itu anda boleh mendapatkan ganjaran tambahan dengan cara mengongsikan video menarik anda dan mendapatkan likes!
Download Apptrailer apps unutk buit duit secara sah
Download PERCUMA: 7 Cara Jana RM200 Sehari Dari Rumah Cara Cepat!